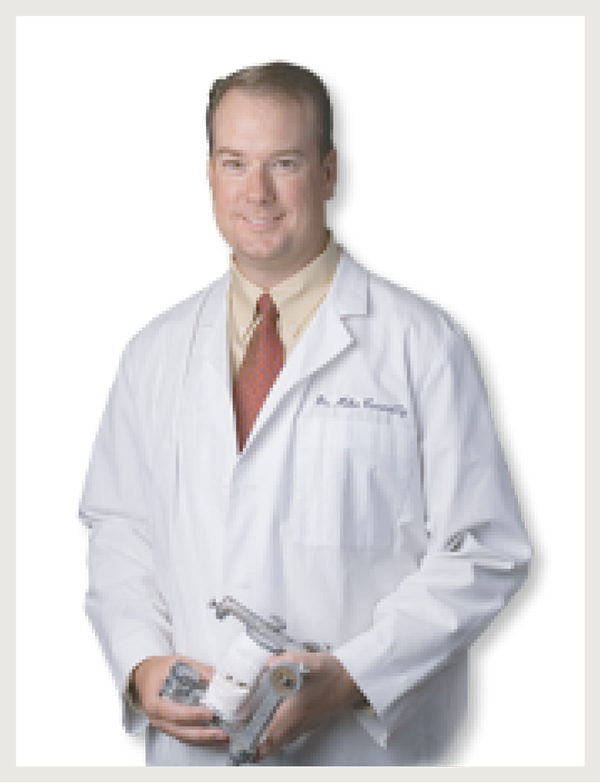 Meet Dr. Connally
Dr. Michael S. Connally is proud to call Midland his home. He grew up in Midland, moving here in 1979. His parents, Dale and Pat Connally also reside here. Dr. Connally graduated in 1990 from Lee High School, earned a Bachelor of Science degree from UTPB in '95, and graduated from Baylor College of Dentistry in 1999.
After graduating, he and his wife Jenny, along with newborn son Cayden, moved to the small Central Texas town of Rockdale. This was a great place to gain experience as a new dentist, but it just wasn't home. When the opportunity arose to purchase a practice in Midland he jumped at it. Dr. Connally has been in practice here since January of 2000 and loves being part of a growing, service-based profession.
Dr. Connally is a member of the American Dental Association, Texas Dental Association, Permian Basin Dental Society, American Academy of General Dentistry, Texas Academy of General Dentistry and International Congress of Oral Implantologists. In addition, Dr. Connally is licensed for Internal Conscious Sedation and earned a preceptorship in Oral Implantology from the University of Texas at San Antonio Dr. Connally has extensive experience in all areas of family dentistry including:
Cosmetic Dentistry (veneers, smile makeovers)
Endodontics (root canals)
Oral Surgery (Implantology and extractions)
Periodontics (gum treatments – surgical and non-surgical)
Children's Dentistry (ages 4 and over)
Orthodontics (Invisalign)
"Dentistry is a very exciting profession! I enjoy experiencing all the different facets of dentistry, it keeps me on my toes. Providing patients with the most comprehensive oral and dental health is the goal of my practice. Also, there are so many new advances in technology and the delivery of dental care will always keep my interest. I want my practice to always provide state-of-the-art delivery, with the most aesthetic materials available. This is what patients want and it gives me great satisfaction when a patient says, Wow, this looks great! I wish I would have done this years ago!"
Dr. Connally loves practicing dentistry, but his true happiness comes from his family, friends, church and love of Christ. Jenny and Mike were married in 1996. They have two teenagers, a handsome son, Cayden and precious daughter, Cassidy. Dr. Connally and his family call Golf Course Road Church of Christ their extended, larger family. In his spare time, you'll find Dr. Connally on the golf course, spending time with his family; or friends, but probably a combination of all three.