View of our custom-built / dedicated facility as seen from Highway 191.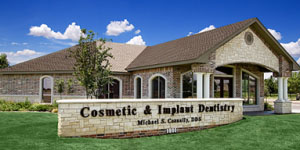 Close up view of our main entrance lobby.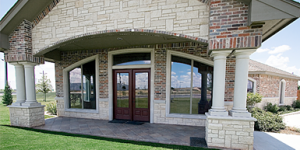 Our main reception area with a view of the playroom for kids in the distance.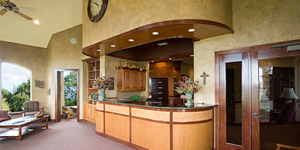 Some of Dr. Connally's many degrees and certifications displayed throughout.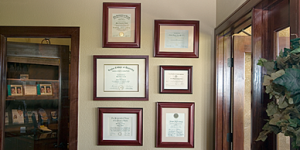 Primary hallway leading to examination rooms.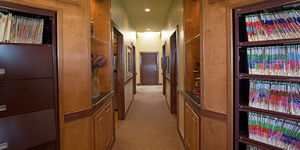 One of the many hallways lined with client files and specialized offices.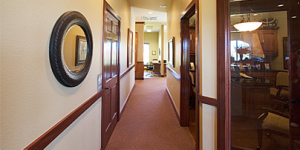 North corridor of operatories.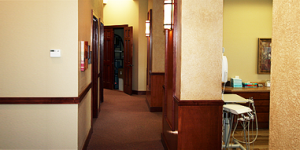 Patient consultation area.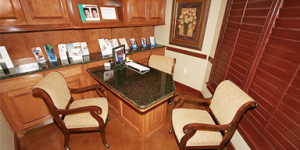 Close up view of our kid's playroom adjoining the main reception area.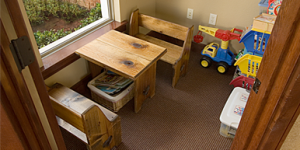 One of our state-of-the-art examination rooms in actual use.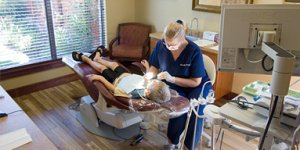 A view of our well maintained rear courtyard to give patients a positive more relaxed view from the exam rooms.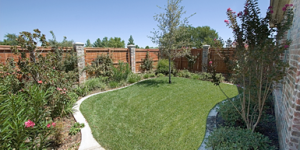 As you can see from this view easy-access parking is not an issue. Our dedicated facility is isolated to offer up-front parking for our clients. We also feature a handicapped designated area right next to the front door effortless access.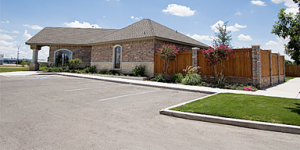 Repair of dental appliances and dental model fabrication can take place on site. All instruments are sterilized according to OSHA with our modern sterilization machines.